Wednesday, October 28, 2009
Posted by

Lindsey Porter
at 5:41 PM
4 comments:

last weekend was the annual "moultrie family halloween party." it was, once again, a huge hit and a whole lot of fun.
as you can see. we all get really into our costumes.
my mom and dad were biff and lorraine from "back to the future".
wendy and kids were, the woodsman, little red riding hood, the wolf. and a fairy.
joel was "jason", michelle and mckenna were fairies, and ty was buzz lightyear.
natalie and cody were "business and casual joel", ruby was cinderella, lucy was a pumpkin and jack was venom.
chelsey and randy were dorothy and the scarecrow. and their girls, madilyn and norah, were munchkins.
bryce went all out and made some hair pants to become "mr. tumnis" from the chronicles of narnia. brittney was a black angel and baby blake was the cutest little tiger i ever did see.
hannah and i were circus freaks. the bearded lady and elephant girl. (check out that beard!)
kaelynn and marcy were the best of both worlds, aka, hannah montana and miley cyrus.
and toward the end of the party. most of the kids got their faces painted! whoo!
i must say the party was a huge success. now all i have to do is get thinking about my costume for next year.
Posted by

Lindsey Porter
at 5:13 PM
2 comments:

Thursday, October 22, 2009
Posted by

Lindsey Porter
at 11:51 AM
No comments:

Wednesday, October 21, 2009
so. hannaH and i have been growing out armpit hairs out since october 1st. and yesterday, we got them waxed.
hannah's were pretty "wild."
but she didn't even shed a tear.
mine were pretty gross too. and came off in one clean swipe.
i know i'm smiling, but it hurt real bad.
do i recommend armpit waxing, you ask? absolutely. four week of no shaving. holla!
Posted by

Lindsey Porter
at 3:51 PM
6 comments:

this is one of the best videos ever.


improv everywhere. grocery store musical.

it made me smile so big.
Posted by

Lindsey Porter
at 12:55 PM
2 comments:

Sunday, October 18, 2009
if you haven't seen this movie yet, please do.
it is amazing how differently we see the world now from when we were children. if only the adult mind were so simple.
Posted by

Lindsey Porter
at 8:58 PM
1 comment:

Saturday, October 17, 2009
i took chelsey's family pictures a couple weeks ago.
these are a few of my favorites.
cute family.
thank you for letting me take your pictures.
Posted by

Lindsey Porter
at 12:26 PM
4 comments:

Wednesday, October 14, 2009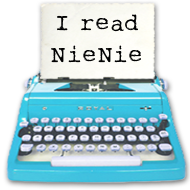 this blog is beautiful. if you ever have a minute,
click here
and read stephanie's story. she is inspirational.
Posted by

Lindsey Porter
at 6:05 PM
3 comments:

Monday, October 12, 2009
it's been a while since i have posted anything. the main reason being...i've been hanging out with these little girls for the past nine days. probably the longest nine days of my life. being a mother is hard work. but totally fun.
lucy.
ruby.
Posted by

Lindsey Porter
at 11:14 AM
1 comment: